Please click on the three bars on the right of the header to go to the new page.
Beautiful Jonathan Apples
Fresh and bursting with flavor is what Sunrise Orchards apples have to offer serving Staunton Va. and the surrounding area, we grow great-tasting apples. At Sunrise Orchards you are sure to enjoy
the beautiful country atmosphere and incredible mountain landscape. The orchard is overlooking the breathtaking Blueridge Mountains. Bring a picnic lunch to enjoy as you pick your own apples. Mix and match all varieties by the bushel, half bushel , peck or bag. We have Red Delicious, Golden Delicious, and Jonathan. In July we also have a Lodi apple great for making apple sauce and apple butter. Our season will begin at the end of August and run through the beginning of October or until the apples are all gone. We will be open from 11:00 am 6:00 pm Monday through Saturday, Call to see if we will be available on Sunday afternoon.
The Apple trees are just beautiful this year they are all blooming, hopefull we will have a great Apple year. Check back with us at the end of August.
Our Apples are all gone for this year hope to see you next season. We had a great year we met so many wonderful people. Please come again next season it begins the Beginning of Sept and ends when the last apple falls usually second week October.
I make beautiful Jar candles, scents are as follows Pumpkin pie, Banana nut bread, Cranberry, Spice We also Sell Apple butter, Jared Bread and Butter pickles, and Dill pickles, garden pumpkins and a variety of vegetables.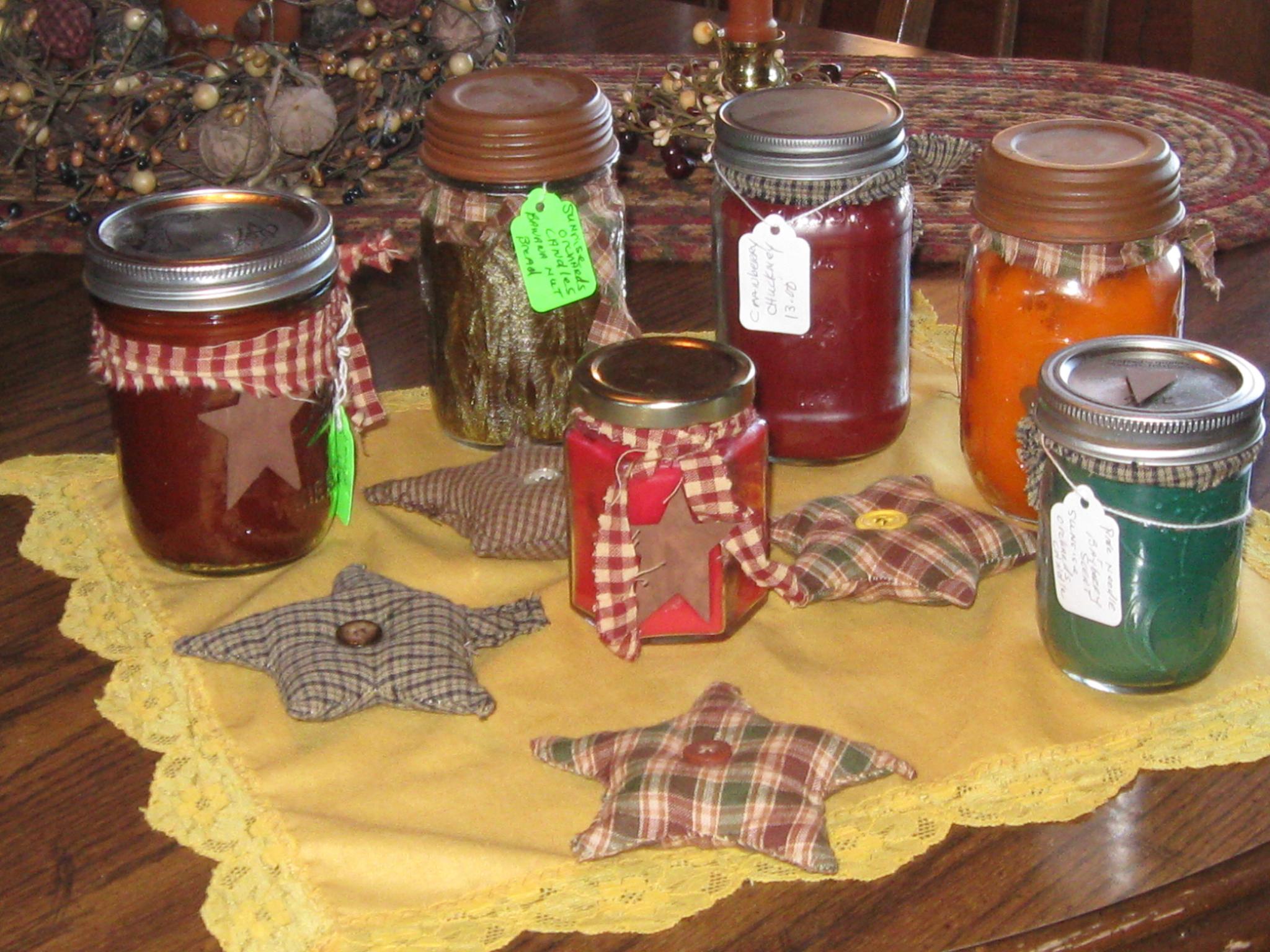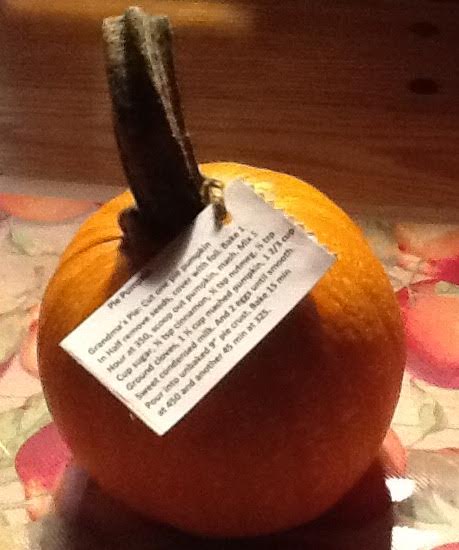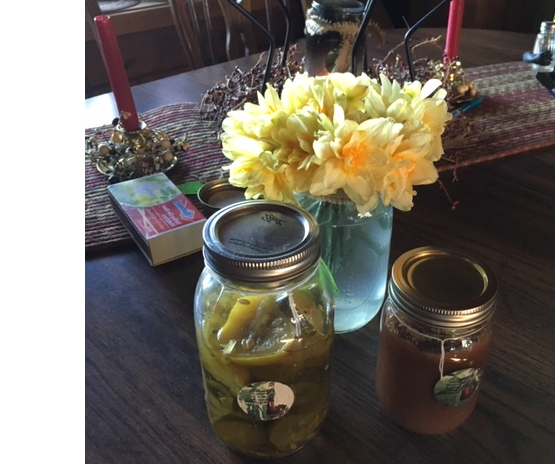 Welcome to Sunrise

Orchard
Cand

les Apple Butter Pumpkins and Pickles
Be sure to call 540-290-2814
We have pure Honey from our bees $18.00 for a pint jar.
As a pick your own

Apple Orchard we take pride in offering the best apples that the season will allow. weather has a lot to do with our yearly crop. We are dedicated to serving the needs of our customers each and every day. We have been serving the community for over 20 years our customers have become our loyal friends they return year after year to pick our apples and enjoy friendly conversation. We love meeting new people. Please come and say hello and witness the beautiful view of the mountains.
Apple prices for this year are as follows
Bushel $25.00
Half Bushel $15.00
Peck $ 12.00
We have pure Honey $18.00 a pint, Apple butter 6.00 Candles 15.00 Pickles 6.00 come visit us love to meet you. We will have lots of pumpkins this year the bees did a great job.
Only Cash - or local checks excepted
Due to the increase in gas prices we have to increase our prices. It takes a lot to maintain the Orchard.

T

his is a picture of the Sunrise over the Orchard 05/21/2022


Our Apples are
ready for picking they look beautiful. By September 5, 2002 we hope to see you. If you have questions call 540-290-2814 Hope to see you then Ground apples are $1.00 a bucket they are great.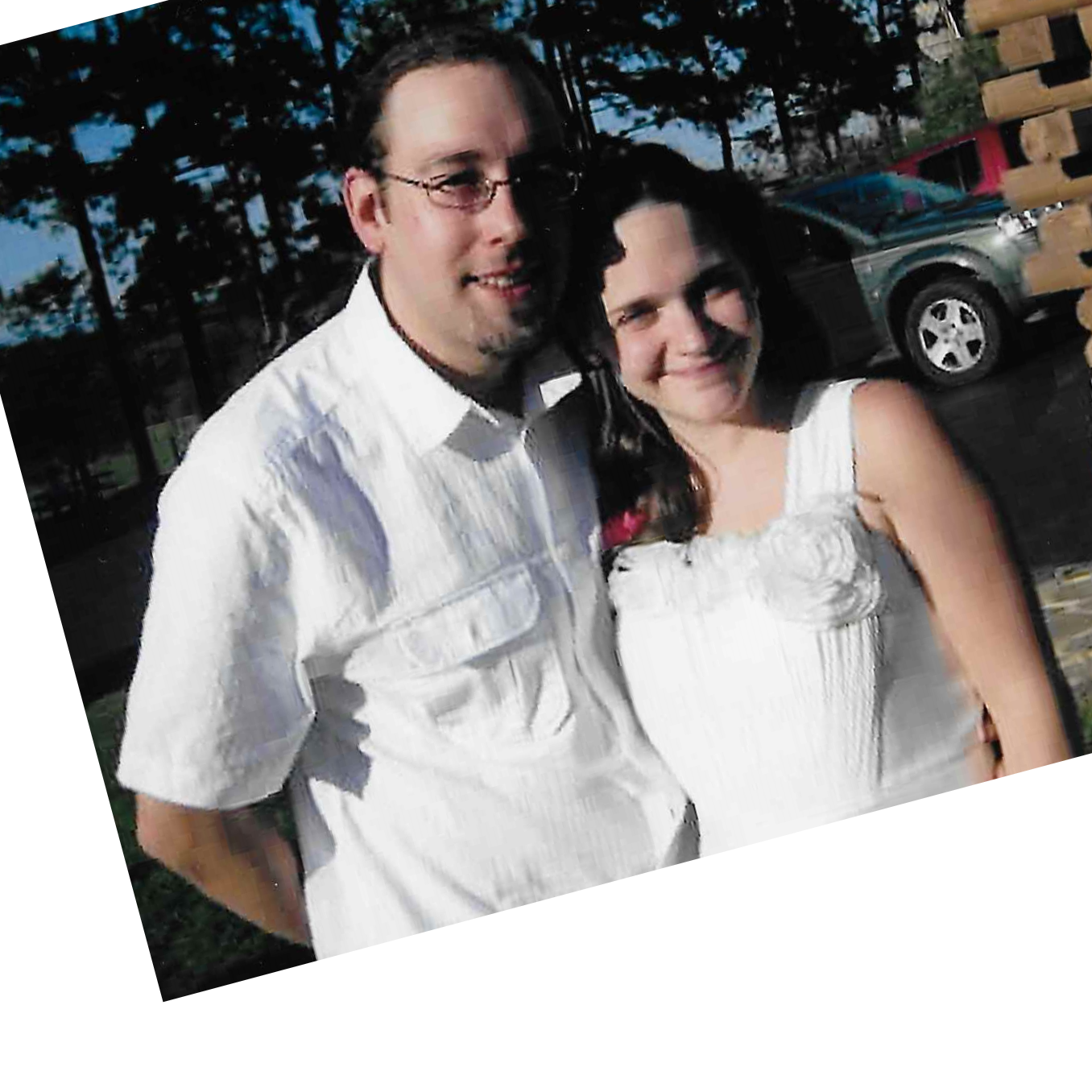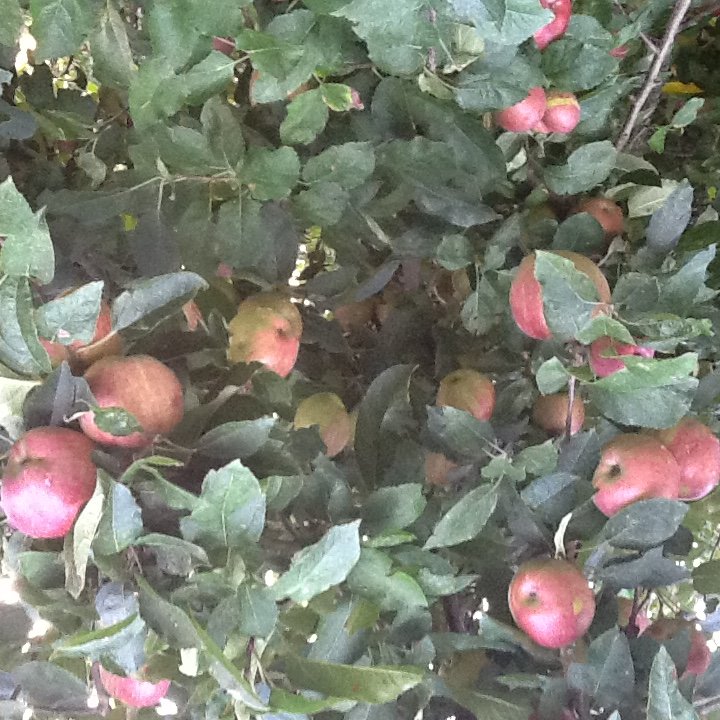 Seth and Morgan's Wedding, It was a beautiful October day all the family was at the Orchard to share there wonderful day.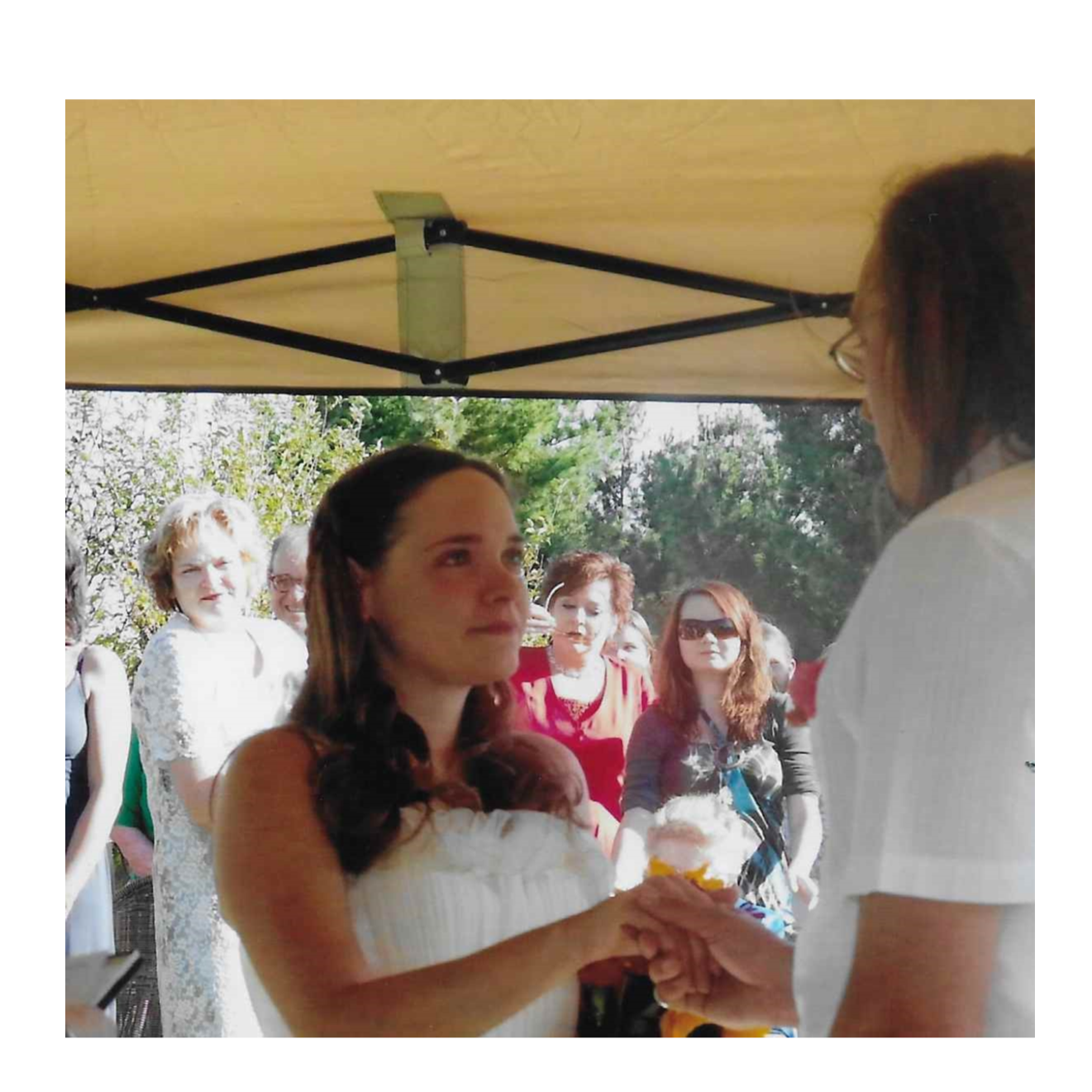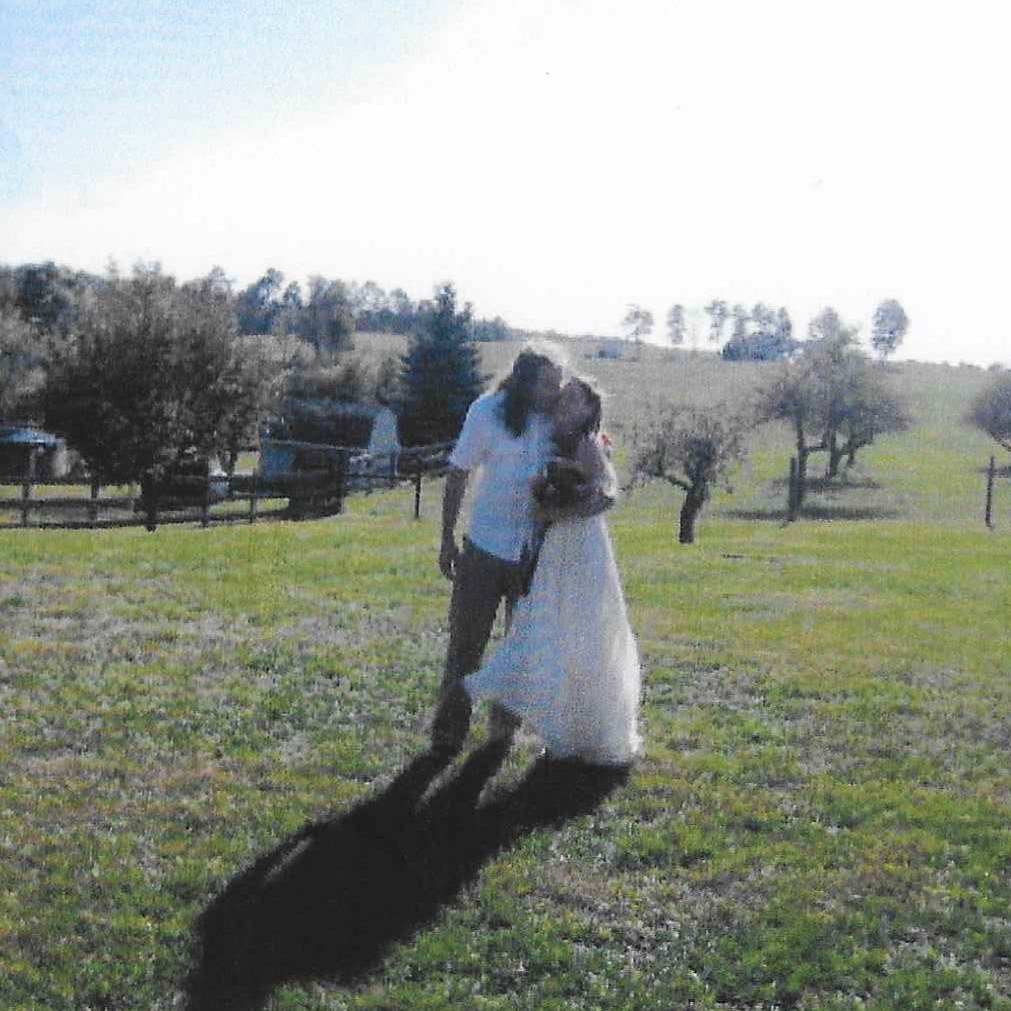 It was a beautiful day in october for Lisa and Keith's wedding Matthew and Hunter played music and Mark Hunters dad played music also. Great fun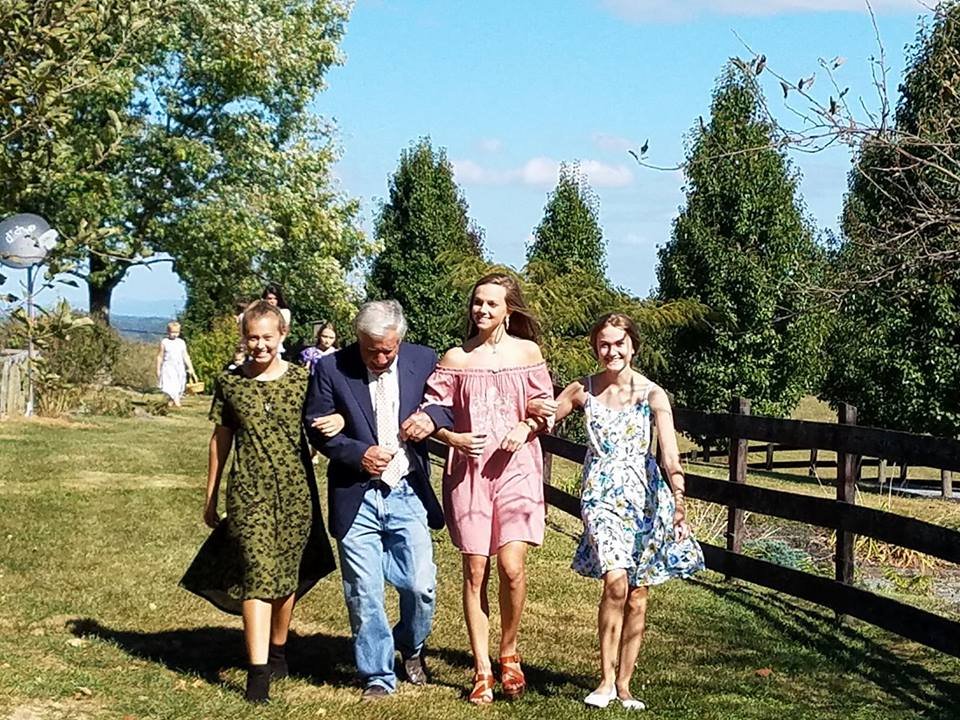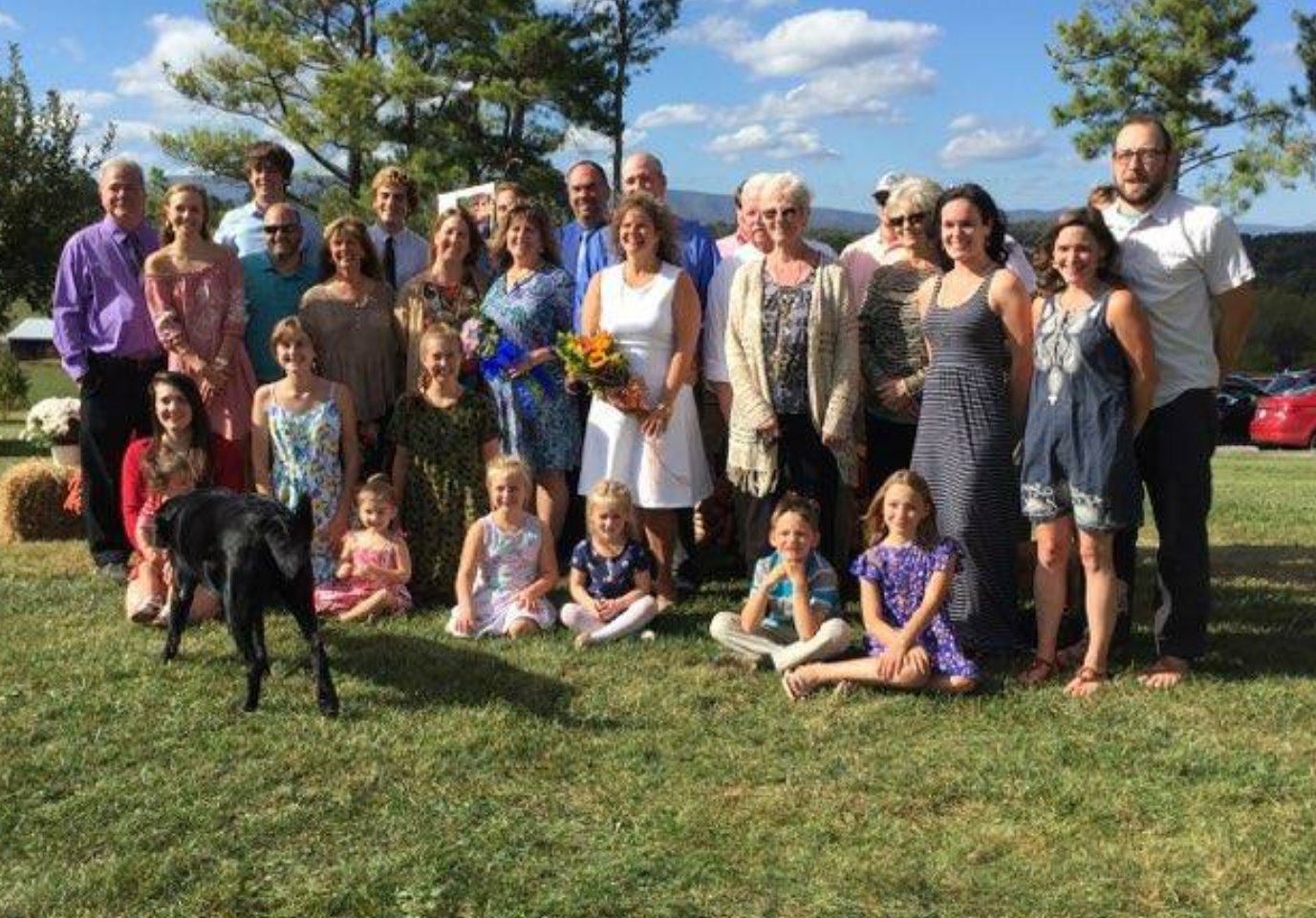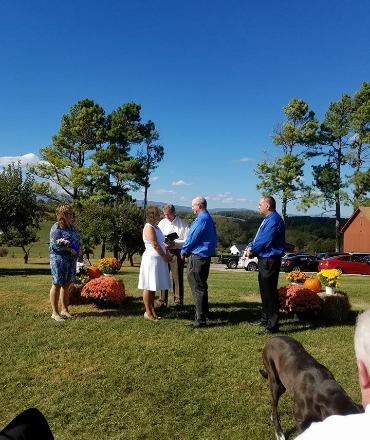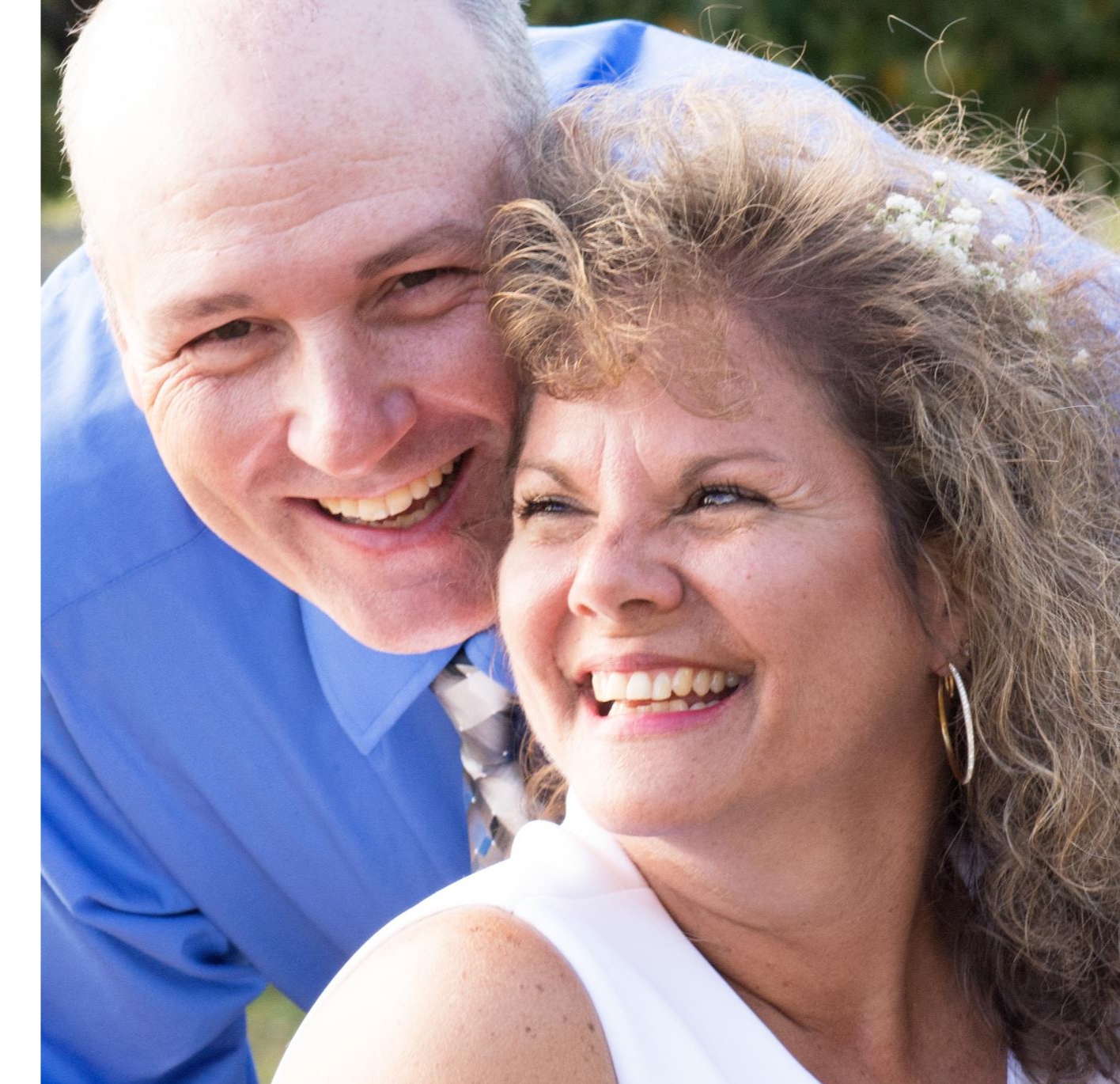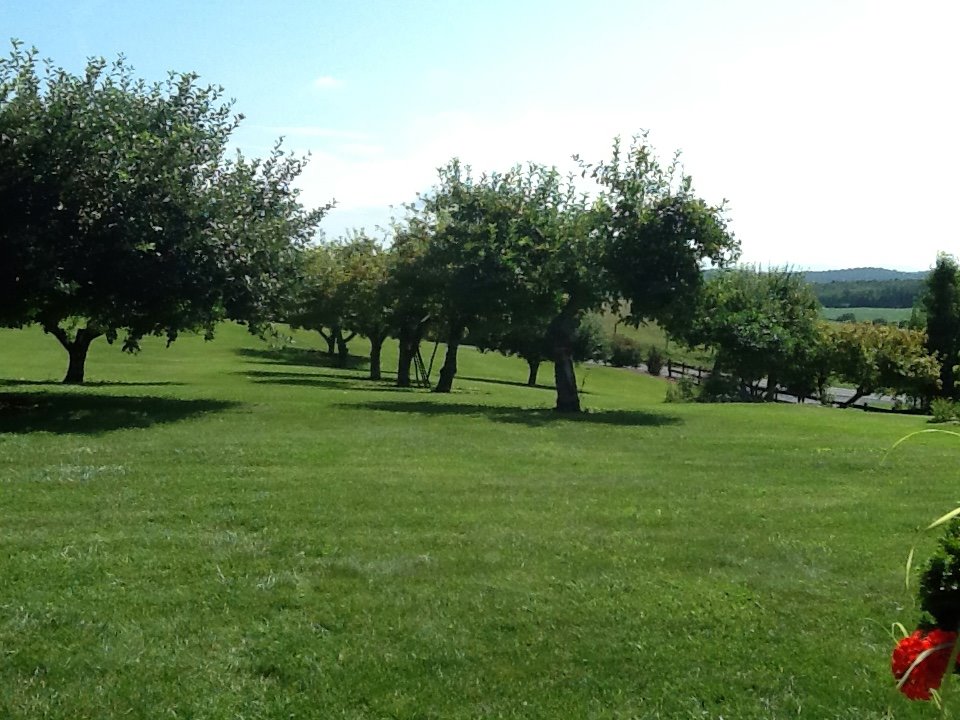 J

ohn and Rita Pastors Macey Beau and Lavender our puppies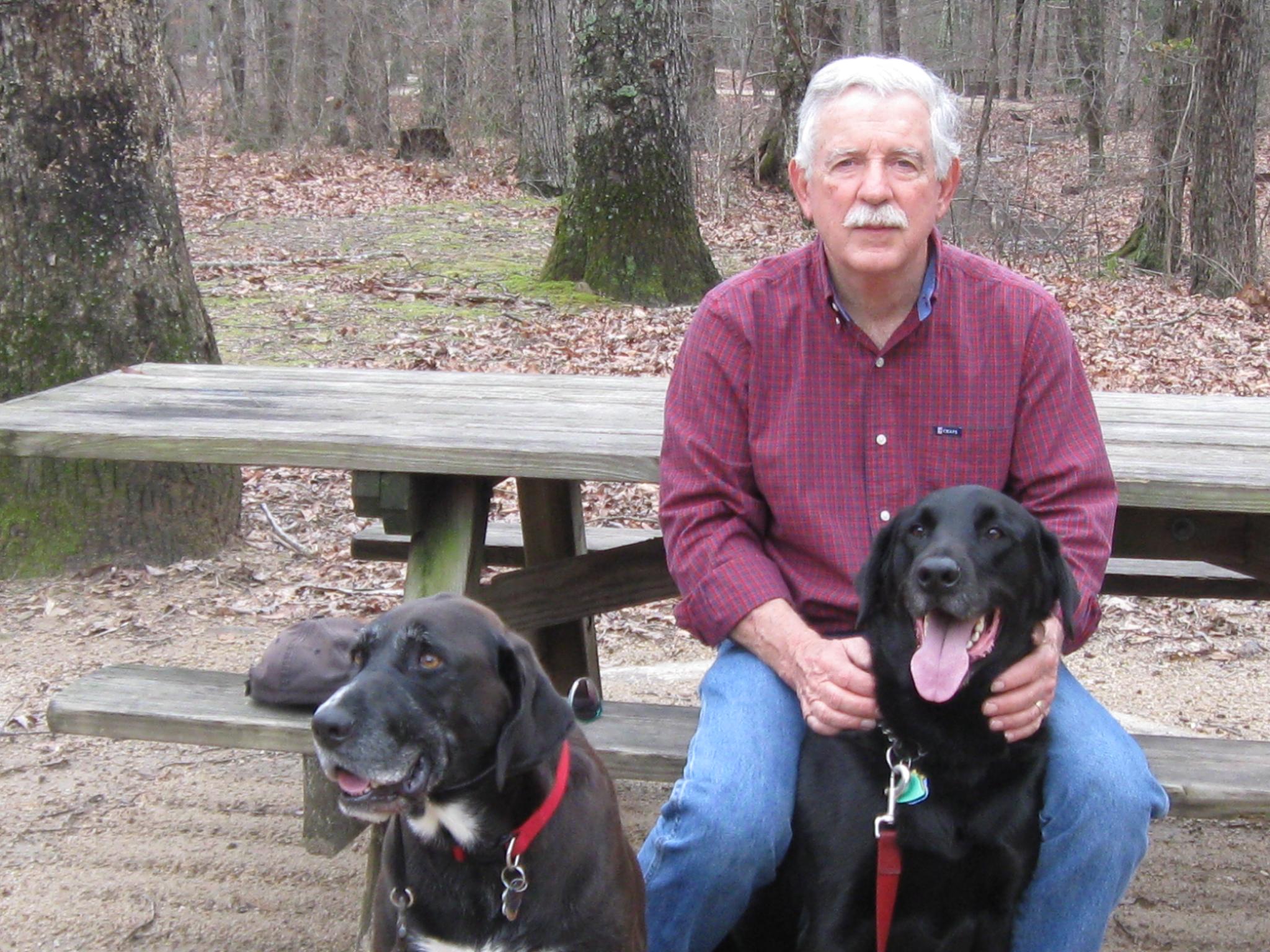 Some of my Grandchildren from left to right Kaitlyn Brianna Dennis Danielle Matthew and bottom row Jason

Meet some of the family and Grandchildren from left to right Nettles Keller Morgan Seth and Chloe
Apple Cake
Three medium apples, sliced in 1/2 inch slices
2 Tlbs. Cinnamon
1/2 cup sugar
set aside in a bowl until later
3 cups of flour
1 cup of oil
4 eggs
1 tsp vanilla
1 tsp salt
1 tsp baking soda
1/4 cup Orange juice
combine ingredients use blender batter will be thick pour in a well greased Bundt pan alternate batter with apple misture until you get to the top of pan. Sprinkle with cinnamon and sugar bake at 350 for a lease 1 1/2 depending on oven.
Great cake


Apple Brownies:
3 cups flour
2 cups sugar
2 eggs
1 cup Crisco oil
3 cups diced apples
1 tsp cinnamon
1 tsp salt
1 tsp baking soda
nuts or raisins if desired
greese 9 X 13 inch cake pan, combine all ingredients expect apples Then add apples, spread in pan. Bake 1 hour at 325 degrees. You can sprinkle with nuts and raisins if desired.
Crock Pot Apple Butter
About 3 cups sugar sweeter apples require less sugar 3 teaspoons cinnamon 2 teaspoons cloves pinch of salt 1 teaspoon nutmeg
Peal and core Apples
Cut into small pieces, fill crock pot to the top. Add sugar cinnamon cloves and salt into sugar and put on top of apples let cook for 1 hour on high then reduce heat cook and cook until apples start to bubble about 4 hours.


Healthy to the Core
Nothing captures the essence of fall better than a freshly picked apple. The scents of warm apple cider, applesauce and apple pie complement the chilly air. The crisp bite of a raw apple echoes the crunch, of dry leavens underfoot. And the colorful variety of apples reflects the many colors of fall. Red Delicious, Golden Delicious and Jonathan .
Apples also contain a powerful flavonoid (a substance found naturally in plant foods.) called quercetin. Like other flavonoids, quercetin has antioxidant properties which help protect against diseases like cancer. Apples contain no fat. sodium or cholesterol. A medium apples has only 80 calories, yet it provides an impressive five grams of fiber.